Cash For Junk Cars in Port Moody, BC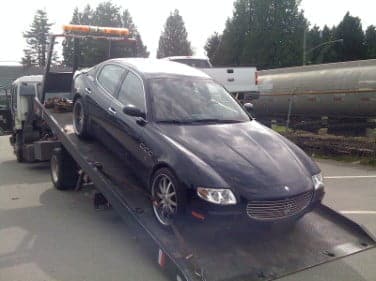 Have a car of no use in your backyard? Or have a gifted car but now of no use?
The last thing on your thoughts would have been to get rid of your car because you spend so much time with it and often feel a connection with it on a soul level. But is it worthwhile to let asset rust? Despite the fact that your car may have served you well over the years, there comes the point when it simply can't keep up with you and you have to discard your car. And yes, did you know you can get actual money for junk automobiles and old cars in your backyard? Yep, you heard correctly! Noble Towing is the perfect example of this service. Contact us today to get cash for your junk vehicle at (604) 765-1576.
Noble Towing: Quality Scrap removal in Port Moody.
Port Moody is a "City of the Arts" as it is a significant concentration of jobs in the arts and culture. It is the best place to live with your family and kids. There has never been a good opportunity in Port Moody to sell your car. Demand is at an all-time high, and Port Moody, British Columbia, has long been one of the biggest places to deal in vehicles.
The days of keeping your junk automobiles in your garages, where they would sit around for a while spewing toxic gases into the air and leaking dangerous fluids to the ground, are long gone. The environment and our obligation to build a sustainable future are now more important to us. We at Noble Towing are the experts dealing with scrap and offering the best scrap car removal service. Even better, we'll pay you cash for your old vehicle. Our company buys these used cars to recycle the useful parts, removes and reuses those parts, and then crushes and shreds the leftover parts.
In Port Moody and the surrounding areas, we provide you with Fast and Simple scrap car removal of all your old, useless vehicles, irrespective of how old and beat up your car is. It doesn't matter if it doesn't have tires, the doors need to be taped shut, or it has one or two missing windows. We are happy to solve all your scrap problems!
24/7 Pickup And More Cash For Your Scrap Car
Our experts at Noble Towing provide 24-hour trash car pickup in Port Moody. Every time, our team of experts in scrap cars will provide you with top-notch customer care to satisfy your needs. We purchase any kind of scrap cars that you might wish to get rid of. In the process, your car will be scrapped, and we'll pay you the BEST price for it.
Eco-Friendly Methods
Most likely, when you think of scrap car disposal, a vision of your old automobile being crushed and piled high with other garbage comes to mind. But this is not the case with Noble Towing. We make sure that every material in your car is recycled and used effectively. The battery, tires, wheels, and everything else are used properly.
The fact that recycling and reuse contribute to a cleaner environment and prevent dangerous materials from ending up in landfills is its strongest feature. Among these are mercury, battery acid, antifreeze, brake fluid, power steering fluid, and others that, if not disposed of properly, might harm the environment.
Grab Some Extra Space
A lot of space in your garage is blocked needlessly when you have a trash vehicle at your house. You can remove that useless vehicle and clear some space with Noble Towing. We are equipped with the necessary tools, know-how, and abilities to carry out the task expertly. This will make it easier for you to store other significant household items there.
Get Started Today!
So if you're looking for a reliable scrap vehicle buyer in Port Moody paying more money than anybody else in the business for your junk, you've come to the correct place! Call or text us right away for a free estimate or an answer to all your queries.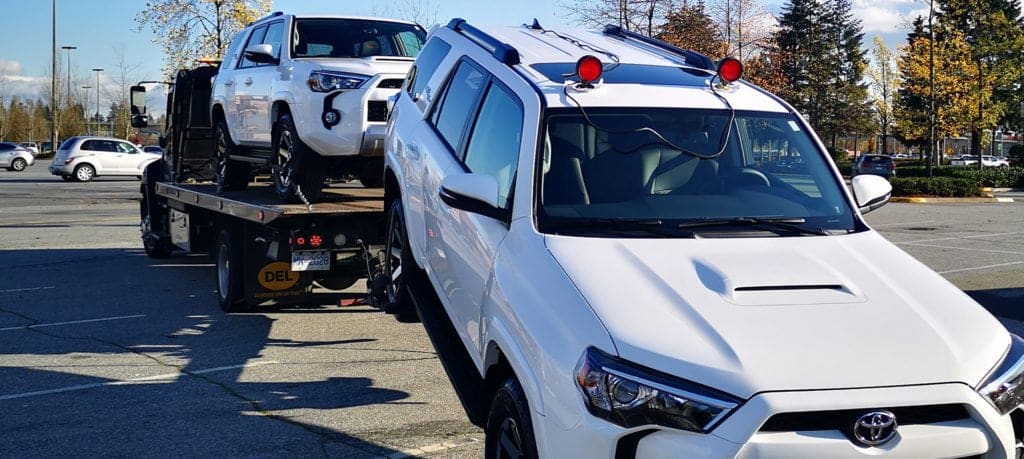 Noble Towing provides removal services for junk cars in Richmond, Coquitlam, New Westminster, Vancouver, Burnaby, Abbotsford, Delta, Fort Langley, Maple Ridge, North Shore, North Vancouver, West Vancouver, and White Rock.