Cash For Junk Cars in West Vancouver, BC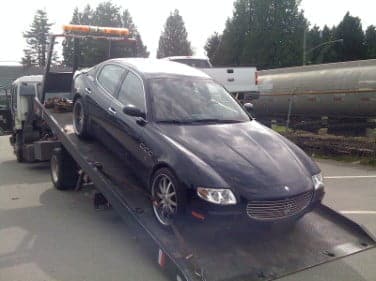 Tired of old, destroyed junk cars in your backyard?
Realizing that your damaged, junk or old car no longer satisfies your day-to-day needs can be difficult. Once they serve their purpose, we all know that we adore our cars. Our favourite cars hold a special place in our memories, especially when we grow attached to something swiftly. But that is also true when you keep an outdated car that serves no purpose anymore and is just taking up room in your house while also causing direct or indirect environmental damage.
Owning an outdated vehicle likely makes life and money more difficult for you. Older vehicles have so many issues that trying to keep them running rapidly turns out to be inefficient. Eventually, you realize that the vehicle is taking up room in your driveway as it is left unused. You ought to think about destroying the car in that situation. Here the role of scrap car removal services comes, and Noble Towing is the best option.
Whether you have a used automobile that you no longer use, may not be safe to drive on highways, or need cash more than your car, we can help. With quick and simple junk car removal for any of your outdated and unwanted vehicles, we can lessen your burden by providing cash for your scrap. Contact us today to get cash for your junk vehicle at (604) 765-1576.
Why Scrap Car Removal?
The easiest and time-friendly way is to sell the destroyed cars to scrap removal services. There are tons of benefits of scrap car removal services. Some of them are given below:
Clears Your Property of Potential Hazards and Eyesores
You may eliminate ugliness and potential safety issues from your home by hiring experts to remove your old car. In your vehicle, kids might even want to play pretend, which puts them in danger of getting wounded or trapped. Additionally, groundwater and the soil will be contaminated if oil and other fluids leak into the earth.
A Good Way To Earn
You will undoubtedly make some extra cash if you sell your rusty old car to a junk removal business. These businesses always make immediate cash payments in exchange for the goods you've given them, allowing you to make a good profit. Your earnings may exceed expectations, depending on the uniqueness and condition of your car!
Some Extra Space
Old cars occupy a lot of room. If it isn't working properly, it merely takes up space and accomplishes nothing. You'll have a lot of extra space if you take that piece of garbage out of your yard or driveway. You may utilize the room to store something else, to put a new automobile in, or just to leave it empty.
Avoids Potential Legal Problems
Your neighbourhood or local government may have rules regarding keeping a junk car on your property. You might avoid fines or legal trouble by having it taken away. In short, we can say that junk car removal services can help you a lot in every aspect.
Recycling Old Parts
When an old car is removed, other drivers have the chance to purchase salvage components from your car to fix their own vehicles. As a result, they spend less on parts than they would if they bought new ones. Other drivers might need scrap parts such as fenders, side panels, hoods, doors, and engine components.
About Noble Towing
Getting rid of an outdated vehicle can be a simple process. With Noble Towing, you can scrap your car if you want to get it off your hands in West Vancouver. We can assist you in having your car removed from your property while making sure you receive a fair price for it, regardless of how old, wrecked, damaged, or totalled it is. Our goal is to recycle the entire car, including the inside and exterior, in order to prevent it from filling up landfills and harming the environment.
So, whether you are tired of scrap cars in your yard or are seeking MORE money for your car. Do you find most junk car removal companies cheat you, or do you need free towing and same-day scrap car pickup? You're at the correct place, then. Noble Towing is your perfect fit so contact us.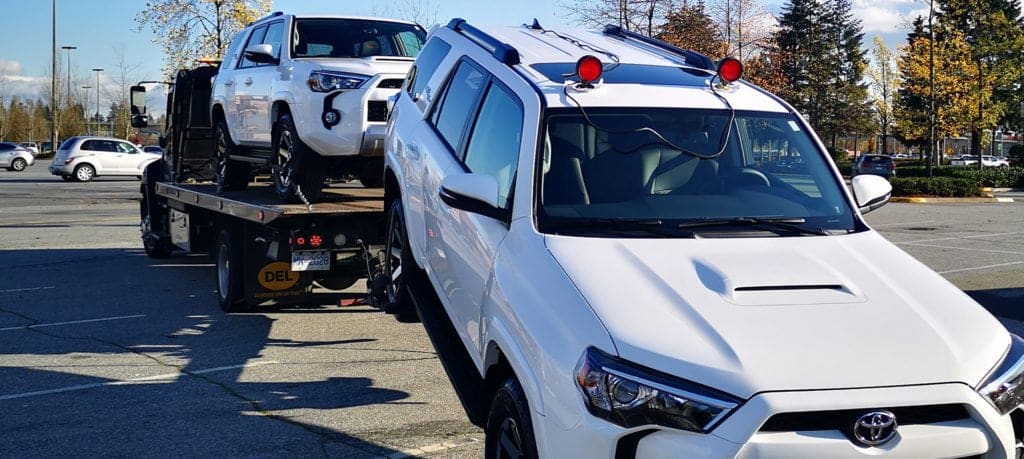 Noble Towing provides removal services for junk cars in Richmond, Coquitlam, New Westminster, Vancouver, Burnaby, Abbotsford, Delta, Fort Langley, Maple Ridge, North Shore, North Vancouver, Port Moody, and White Rock.