Cash For Junk Cars in Fort Langley, BC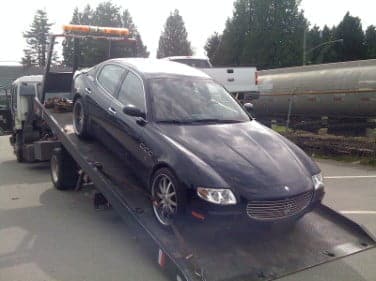 Established in the year 1827, Fort Langley, part of the city of Langley, British Columbia, Canada, is flanked by the Fraser River. It is the national historic site of Canada and is known as the birthplace of British Columbia. This area is a famous worldwide destination due to its historic significance, scenic riverfront, museums, charming boutique shops, restaurants, and cafes. The natural areas are filled with several recreational opportunities like canoeing, fishing, hiking etc.
Fort Langley has a lot to offer its residents. As a responsible inhabitant of this city, it is incumbent upon you to take care of your surroundings and the environment. Indeed, opting for an eco-friendly method of scrap car removal is among those responsibilities.
If you are looking for a scrap car removal service in Fort Langley, Noble Towing can help you with this. We are a one-stop scrap car removal service in Fort Langley. After thorough analysis, we offer you the most reasonable and adequate price for your automobile. So don't waste time on google looking out for the best, as the best is already here, just one call away! Contact us today to get cash for your junk vehicle at (604) 765-1576.
Why Scrap Car Removal in Fort Langley?
The process of disposing of unwanted, old as well as damaged vehicles in the most environment-friendly manner is scrap car removal. It is essential to opt for scrap car removal for Fort Langley residents due to several reasons.
The first and foremost reason is that an old and unwanted car is not more than an eyesore of your place. If left abandoned for so long, it contributes to just waste and environmental pollution. Old cars become the breeding and hiding spot for pests like insects and rodents, which are further harmful to your health and property.
Scrap cars are a huge hazard to the environment. An old car left untouched for a prolonged period releases harmful chemicals into the soil that slowly penetrates the groundwater. The other parts of the vehicle like rubber, plastic, and metallic parts, pose a huge threat to the environment too if they aren't disposed of the right way.
Have you ever thought about how much space it will offer once you get rid of your old car that is rotting in your backyard for years? After you get rid of it, it not only creates more space in your yard but also improves the aesthetic of your house. You can use this space as per your desire and even for your new car!
Remember that you can earn a few bucks by choosing a scrap car removal service! A scrap car removal company like Noble Towing will offer you the money for your damaged car and even dispose of it in an environmentally-friendly way.
Therefore, opting for scrap car removal is a win-win game. You create more space, improve the aesthetic of your house and neighbourhood, protect the environment and even earn a good amount of cash. So make sure to contact Noble Towing Today to dispose of your vehicle properly and safely!
Why Choose Noble Towing?
We at Noble Towing are Fort Langley, Canada's best scrap car removal service. We can recycle and dispose of your car easily and costlessly. Not just this, at Noble Towing, we offer you the best price for your vehicle along with services like same-day scrap car removal, free towing, and roadside accident car pickup and payment on the very same day without any delay.
No matter how destroyed the vehicle is, we offer the quickest junk car removal services for any outdated and unwanted car. We would gladly pick up your old car even if it has no doors, windows, or even wheels. Despite the fact that you don't have any papers on your vehicle, don't worry, you can still access our services.
Customer service is active 24*7
Instant payments
Pickup from the desired spot
Never let your car rot and damage the ecosystem. Let us take care of it! If you are looking for a trustworthy local scrap car removal company in Fort Langley, don't look any further! Just contact Noble Towing and earn free cash from your scrap!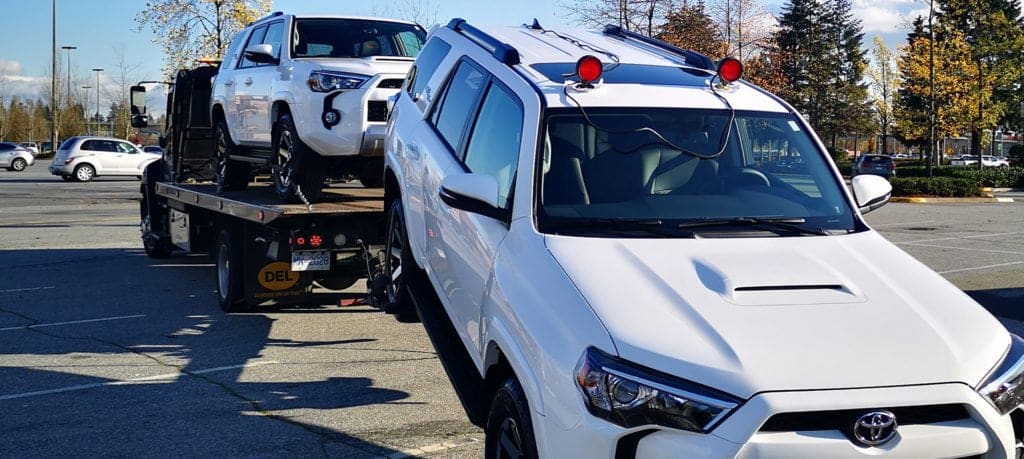 Noble Towing provides removal services for junk cars in Richmond, Coquitlam, New Westminster, Vancouver, Burnaby, Abbotsford, Delta, Maple Ridge, North Shore, North Vancouver, Port Moody, West Vancouver, and White Rock.