Cash For Junk Cars in White Rock, BC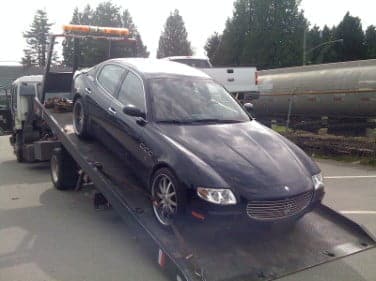 Noble Towing has you covered! Consider us for "junk car removal." We are your one-stop shop for all things about scrap cars. We'll evaluate how much money we can send your way after you give us a brief rundown of your automobile. As we are experts at recycling vehicles for cash, you'll get the best price for your vehicle compared to others. So save your time on Google; the best is already here!
Want to make money, get extra garage space, or save the environment? Regardless of your reason, scrap car removal is a smart choice for vehicles that you no longer want to use or maintain. You not only have the chance to contribute to environmental conservation while making extra money. Contact us today to get cash for your junk vehicle at (604) 765-1576.
Some of the Benefits of Scrap Car Removal Services
Re-using Metal
An old, non-operational car may appear to be a useless piece of garbage. However, recycling plants value the scrap metal that comes from obsolete cars as a valuable resource. Metals are produced through a dangerous process that harms the environment. Additionally, carbon and oil, two of the most limited resources on earth, are also required. Through scrap car removal, scrap metal can be gathered from hundreds to thousands of old cars. The production of new metals will no longer be as necessary.
Recycling
When you think of scrap car removal, you probably picture your old car being crushed and heaped high with other scraps. This situation is different. Your vehicle can contain a variety of materials, all of which have the potential to be recycled and used again. The catalytic converter, batteries, tires, and wheels of the car will all be removed. The fluids in the car will then be drained. Everything that can be sold or reused will be removed from the car.
Proper Disposal of Harmful Materials
It's simple to believe that recycling used items like metals and tires is the only thing that occurs throughout the scrap automobile disposal procedure. But there are other components in the old cars as well that are equally crucial. They contain harmful chemicals. Some of these hazardous substances are liquids. The car contains dangerous chemicals and liquids. They have to be handled or disposed of with extreme caution. Because of this, only professionals who are entirely familiar with the proper techniques should remove scrap cars.
Noble Towing
Your automobile still has a lot of life, but the repair costs are beginning to mount. Or maybe your current vehicle is driving you mad since you know something will go wrong when it has more than some miles on it. We can assist you with everything if your vehicle is getting close to the end of its useful life.
We at Noble Towing are White Rock, Canada's best scrap car removal professionals. Recycling and disposing of your car can be done quickly, easily, and cost-free. We provide quick and simple junk car removal for any of your outdated and unwanted vehicles. We also provide more cash for scrap cars in White Rock than any other scrap car buyer, including free towing, same-day scrap car removal, roadside accident vehicle pickup, and same-day cash payments. How worn-down and unkempt your car is – it's irrelevant to us.
Why Us?
We'll be pleased to take it off your hands, regardless of whether it has no tires, taped-close doors, or is missing one or more windows. We manage the recycling of vehicles in an eco-friendly manner.
24-hour customer service
Instant cash
Quick response time
As a car owner, you are accountable for your vehicle while driving it and when it comes time to dispose of it. Don't let your car stay around and rot and damage the ecosystem. So, if you want the best & trustworthy local scrap car removal company in White Rock, look no further! Just contact Noble Towing and earn some cash from your scrap!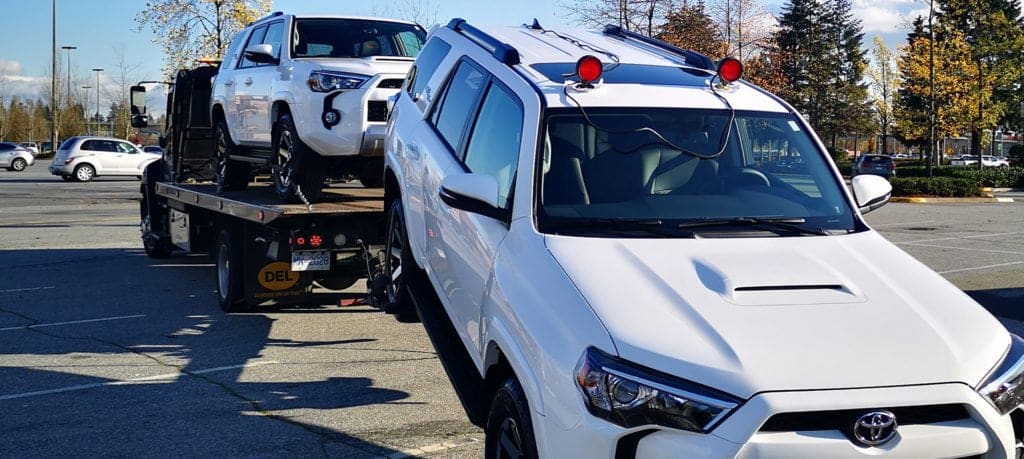 Noble Towing provides removal services for junk cars in Richmond, Coquitlam, New Westminster, Vancouver, Burnaby, Abbotsford, Delta, Fort Langley, Maple Ridge, North Shore, North Vancouver, Port Moody, and West Vancouver.