Scrap Car Removal Coquitlam BC
Noble's Towing And Scrap Car Removal Services provides Coquitlam locals with FREE junk car pick up services as well as any junk car removal and hauling. We are a locally owned and operated towing company that is dedicated to doing what is right. This means we bring the best tow your old jalopy away service to Coquitlam BC residents, and PLEASE do choose to be as quick as possible for your practical convenience! If you have an old vehicle that is sitting on your property waiting to be hauled away, look no further for a tow truck company that can dispossess you of any clunkers in your area. If you are in need of a tow truck now, call Noble Towing for a quick free estimate on the towing service you need. We will happily provide you with a fair price and estimated arrival time.
Fast and Convenient Dispossession. Will Pick up your Beater when It works for you., Please Call or Text us at 604 765 1576, and we will take care of every detail.
Have you been searching for tow truck companies in Coquitlam BC that haul junk cars away FOR free? A scrap car removal service that you can count on to be done the same day as your call? Here at Noble Towing our quality customer service is one of the many things we strive to deliver effectively. Look no further for guaranteed satisfaction with any of our automobile towing service. Tow trucks in Coquitlam are here for you.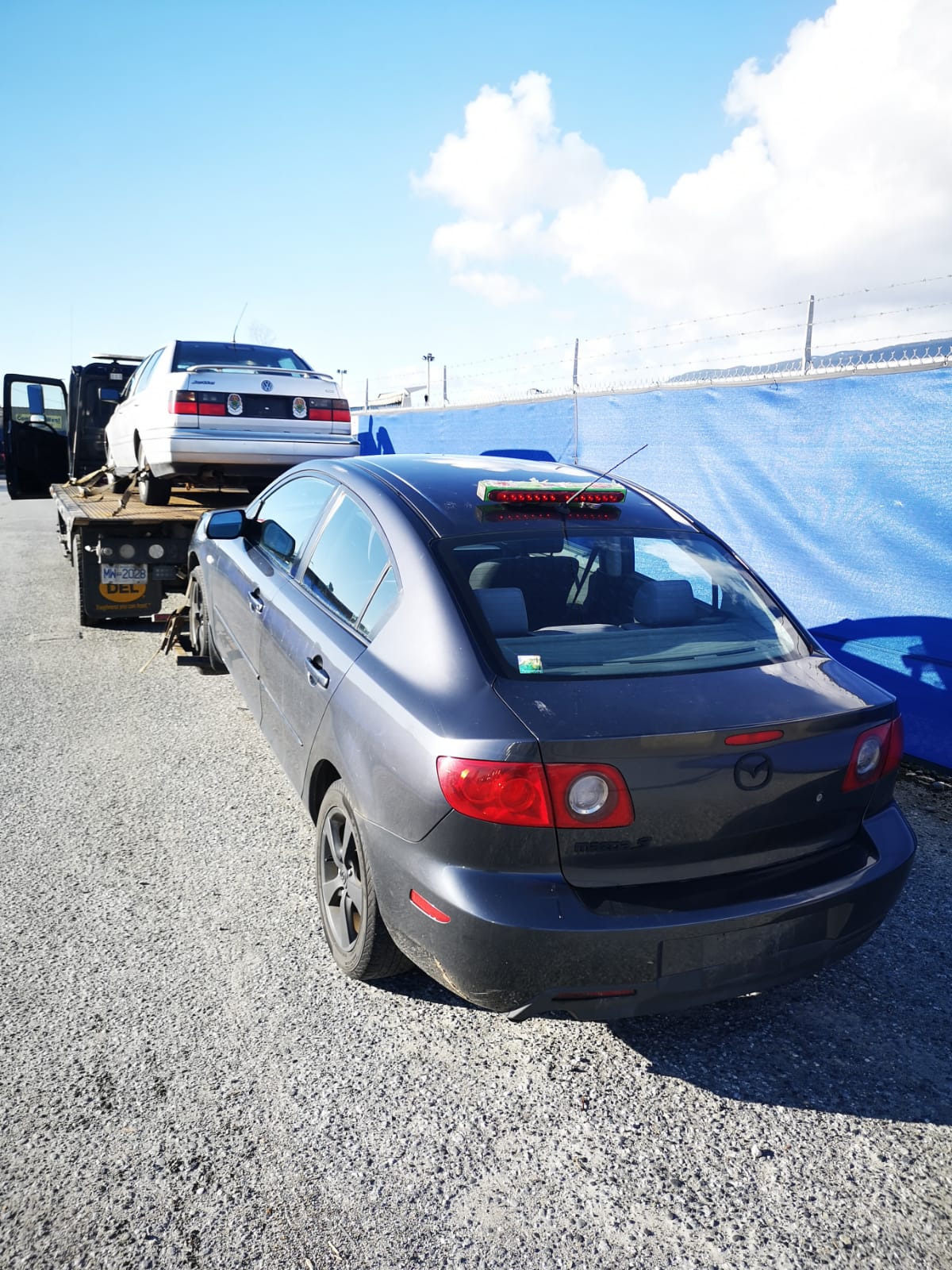 CALL THE REMOVAL PROFESSIONALS!
WE PAY CASH FOR YOUR VEHICLE!
From $100.00 to $10.000 Cash Paid for:
Junk/Scrap Cars
Accident Vehicles
Insurance Write-Off Vehicles
Abandoned Vehicles
Retired Commercial Vehicles
NOBLE TOWING – RECYCLE YOUR CAR
No matter where you are in the Tri Cities we are ready to remove your car for free! Often we can even pay you cash. We don't care about the condition of your vehicle, we can use it for scrap or used auto parts. We are your local licensed auto recycler serving the lower mainland for many years!
WE ARE OPEN WEEKENDS AND HOLIDAYS
We will pick up your vehicle or you can drop it off and we pay you cash.
Open Late for pickups also.
Don't deal with fly by night auto removal people
Deal with the area professionals
Fast and friendly service
Noble's Towing Scrap Car Removal Services all of Coquitlam BC and surrounding areas:
Burke Mountain : The newest addition to Coquitlam, Burke Mountain is on the north east side of Coquitlam.
Canyon Springs : Canyon Springs is a neighbourhood with easy access to schools, parks, and shopping areas.
Cape Horn : Cape Horn is a neighbourhood on the Central/South side of Coquitlam with easy access to the freeway:
Central Coquitlam : This neighbourhood is the heart of Coquitlam and is one of the largest subareas.
Chineside : This small subarea consists of detached homes and is largely family oriented.
Coquitlam East: Coquitlam East is a large subarea bordering schools, access to highways, and parks.
Coquitlam West : A developing area consisting of a mix of townhomes, condos, and detached homes bordering Burnaby.
Eagle Ridge CQ : Eagle Ridge is an area bordering Port Moody on the North west side, with a mix of commercial zones.
Harbour Chines : Bordering Central and West Coquitlam, Harbour Chines is a neighbourhood near parks and schools.
Harbour Place: Harbour Place is small subarea that borders Port Moody in Coquitlam, getting the best of both worlds.
Hockaday : Hockaday is a neighbourhood on the North side of Coquitlam consisting of detached homes nearby parks.
Maillardville : One of the oldest areas of Coquitlam, Maillardville offers easy accessibility to almost everything you need.
Meadowbrook : A smaller area with a mix of residential and commercial spaces close to the highway and shopping.
New Horizons : New Horizons is a neighbourhood nearby schools, parks, and recreation great for young families.
North Coquitlam : The hustle and bustle of Coquitlam can be found in North Coquitlam, where the majority of highrises are.
Park Ridge Estates : A quiet, small subarea of larger homes and estates on the North East side near Burke Mountain.
Ranch Park : Ranch Park is a sloped subarea that stretches through Coquitlam and all the way over to Port Moody.
River Springs : River Springs is a smaller neighbourhood near Town Centre Park with a lovely outdoor feel.
Scott Creek : A lovely area with large detached homes, many bordering on the greenbelt. Family oriented.
Summit View : A residential area where many of the homes enjoy views of Port Moody and Coquitlam, as well as Mount Baker.
Upper Eagle Ridge : Another Coquitlam area bordering Port Moody, with easy access to everything you need.
Westwood Plateau : A community on the North side of Coquitlam with fantastic views and a mix of all types of homes.
Westwood Summit CQ : Westwood Summit is a small residential neighbourhood above Summit View.