Cash For Junk Cars in North Vancouver, BC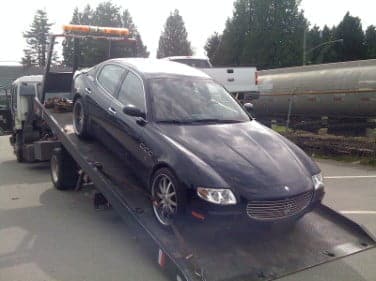 North Vancouver, located on the north shore of Burrard Inlet, British Columbia, Canada, is a gigantic hub for the automobile industry. With so many sales of new cars each year in North Vancouver, there comes the issue of piling up old cars in the backyards.
Well, when an old car no longer satisfies your needs and is beyond repair, it naturally becomes an eyesore in your driveway. So here comes the question, what to do with old cars? Well, we have an answer for you! This solution lets you easily get rid of your old cars and even gain some money! Contact us today to get cash for your junk vehicle at (604) 765-1576.
Noble Towing can help you with its highly reliable scrap car removal services in North Vancouver. Get the best price and scrap your old car with Noble Towing today!
Why Choose a Scrap Car Removal Service?
Scrap Car removal is a reasonable option for cars you no longer want to keep in your garage. Let's take a look at some reasons that explain by car scrapping is the most beneficial and environment-friendly option:
Every part of the car can be recycled: During the car scrapping process, the car parts that are in good condition are removed and recycled to put to good use. When the car is in good condition but still not required by its owner, all parts are removed, and just the framework is compacted.
Dispose of Toxic Material: Fluids and chemicals in the car are toxic, like power steering fluid, antifreeze, brake fluid, battery acid, mercury, sodium azide, etc. They are extremely toxic and cannot be disposed of directly into the environment. Therefore, before scrapping the car, all the harmful chemicals and fluids are sent to recycling centers so that they won't cause any harm to the environment.
Regulated Process: The car scraping process is a regulated process and abides by strict regulations. These regulations make sure that the whole scrapping process is entirely ethical and environmentally friendly. Therefore, by opting for car scrapping, you will directly support businesses that care for the environment.
Earn extra cash: Along with the opportunity to contribute to the environment, scrap car removal can get you some extra cash. Choose the services that offer the best prices, like Nobel Towing!
Why Pick Noble Towing For Scrap Car Removal?
By opting for a good scrap car removal service, getting rid of an old vehicle isn't a difficult process. If you are a resident of North Vancouver, Noble Towing is the most trusted platform to scrap your car. We are a professional Scrap Car Removal company in North Vancouver. We offer the best price for your car and tow your unwanted or scrap car from your location of choice.
We offer you a win-win situation! You get the money and free the space your old vehicle has occupied for years! Even if your car isn't in the situation to move, we got you! We have all the updated equipment that deals with any situation, no matter how hard it is. We will get your mess out of your house in no time.
How Do Noble Towing Services Work?
Firstly, choose the car you want to scrap.
Contact to connect with the Noble Towing team and schedule the pickup date. You get the full liberty to choose your pick-up location anywhere in North Vancouver. Just remember to share complete location details.
Make sure your car is empty and doesn't contain any of your precious belongings.
The Noble Towing team will come to your location and offer you the best price for your car.
Note:
You can still access Noble Towing services if you have no keys, papers, or even wheels.
We offer a good price if the vehicle is new but wrecked and damaged.
It takes decades for the car parts to naturally decay and disintegrate. This natural disposal of chemicals even harms the animals, plants and the whole ecosystem. However, you can make a responsible decision by choosing a scrap car removal service. Recycling your scrap car would help to reduce pollution and conserve resources. So if you're looking for a way to get rid of your old car, Noble Towing is just one call away. Get the best price for your vehicle and get it towed in no time. Contact us today!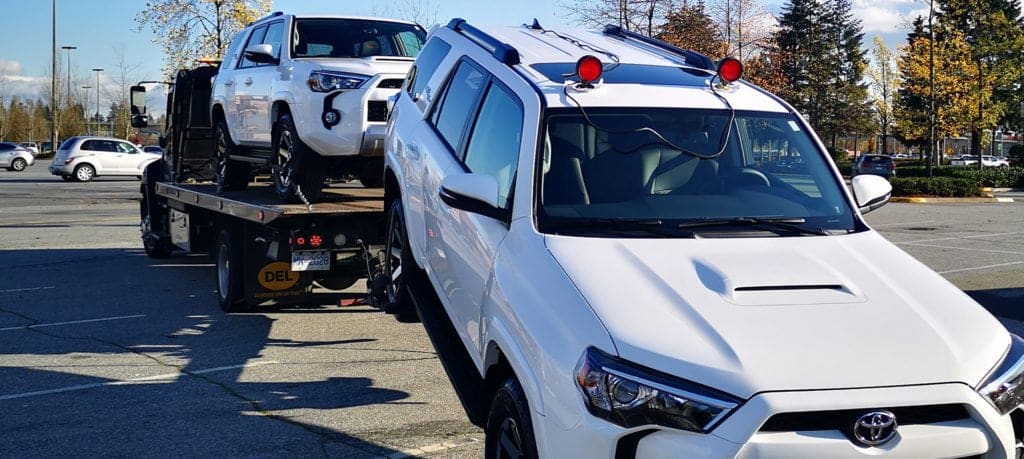 Noble Towing provides removal services for junk cars in Richmond, Coquitlam, New Westminster, Vancouver, Burnaby, Abbotsford, Delta, Fort Langley, Maple Ridge, North Shore, Port Moody, West Vancouver, and White Rock.