Cash For Junk Cars in Abbotsford, BC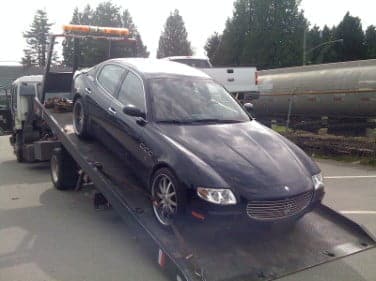 Looking for junk car removal in Abbotsford? Looking for quick cash for unwanted vehicles?
Well, you're at the right place! Noble Towing! Fast & Simple Way to Get Paid for Junk Vehicles in Abbotsford!
We at Noble Towing are the best scrap car removal professionals in Abbotsford. We believe it is possible to recycle and get rid of your car quickly, easily, and cheaply. We offer simple and Quick scrap vehicle removal for all of your old and unwanted vehicles. We'll come to you, pick up your scrap automobile, and give you cash in exchange. We leave with your scrap metal, and you go with money. More than the vast majority of our rivals, we pay generously and can provide up to the needed price for your scrap car. For all kinds of automobiles that need to be dropped off and hauled for auto recycling, we will pick them up and pay you. You won't have to do anything, and all the metal is recycled! Contact us today to get cash for your junk vehicle at (604) 765-1576.
Why Scrap Removal?
There are many advantages to scrap car removal, and you undoubtedly have some for the environment. You have the opportunity to earn some cash, organize your messy garage, and even contribute in environmental preservation. There are several reasons why a car might be scrapped. Perhaps you neglected it, and it is now damaged beyond repair. Regardless of your reason, scrap car removal is a smart choice for vehicles that you no longer want to use or maintain.
It is possible to recycle and repurpose discarded auto parts in other goods. As a result, there is a lesser need to generate new materials, which lowers the overall level of air pollution. Since less toxic emissions are released into the atmosphere. As a result, this has a significant positive impact on the environment.
Safe Disposal of Dangerous Materials: The most significant benefit of scrap vehicle removal is the safe disposal of hazardous materials. Because some of the car's materials are both exceedingly hazardous and not biodegradable, they include dangerous substances. Hazardous substances and liquids can be found in the car. They require utmost attention when handled or disposed of.
Preserve Natural Resources: As soon as a car is scrapped, its components are recycled and repurposed to make other goods. For instance, the metal components of an old car that is scrapped can be recycled and utilized to make new cars or other metal goods. This lessens the need to mine and process fresh metal, saving energy and lowering pollution.
Protect the Environment for the future: Keep in mind that recycling cars offer long-term environmental advantages. In order to lessen the amount of pollution and waste that future generations will have to deal with, recycling auto components is an essential activity. When an automobile is scrapped, its parts are recycled and repurposed to make other items, reducing pollution and garbage, to make better space for future generations.
Reasons to Hire Noble Towing
When you buy a car, you are responsible for it both while you are driving it and when the time comes to get rid of it. Avoid letting your car lie around, deteriorate, and harm the environment. Hiring us can be very beneficial for you in many ways.
Highest quality and efficiency in work
Free towing for scrap removal
Eco-friendly methods
More cash than competitors
Best and enhanced customer services
Transparent cash offers
Quick response time
Being easily attached to things makes it difficult to accept that your old, comfortable vehicle is no longer appropriate for your daily needs. A difficult scenario to find one in is having an old car that is no longer drivable and is hardly road legal. People usually find it very difficult & useless to tackle this situation. Noble Towing has got you covered. Need to make some space in your property or want to get rid of your unwanted or waste vehicles? Contact us and make your unwanted scrap vehicle properly disposed of for free.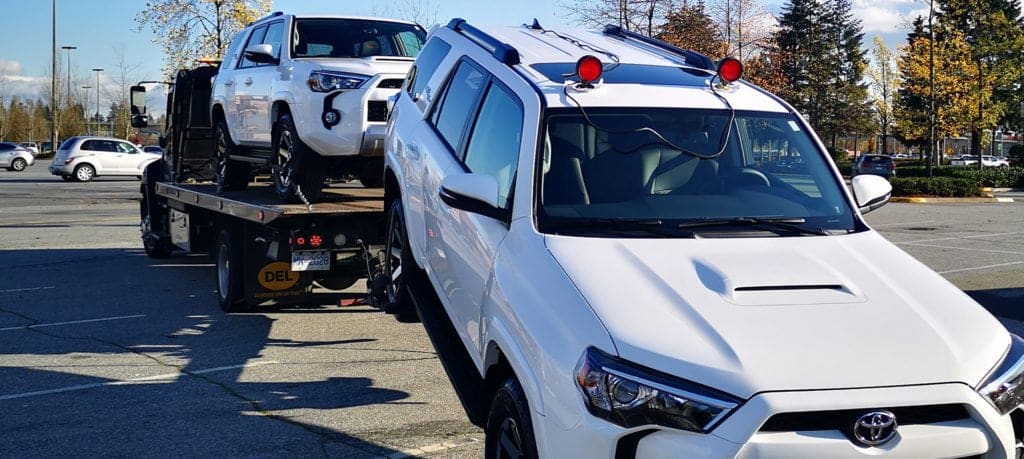 Noble Towing provides removal services for junk cars in Richmond, Coquitlam, New Westminster, Vancouver, Burnaby, Delta, Fort Langley, Maple Ridge, North Shore, North Vancouver, Port Moody, West Vancouver, and White Rock.