The noblest scrap car removal professionals. Here at Noble Towing we subscribe to the view that scrap car removal in Vancouver, Richmond, Delta, New Westminster, Burnaby, Coquitlam, and Surrey, is a noble profession. Whether you have a used car you don't use anymore, maybe it's no longer fit to drive on BC's highways, or need cash more than your car, we can help. We believe that you can dispose of and recycle your car by a simple, fast and free process. We offer you Fast and Easy junk car removal of all your old, unwanted vehicles in the Vancouver, Delta, Richmond, New Westminster, Burnaby, Coquitlam, BC area.  We don't care how rundown and out of shape your car is. It doesn't matter if it doesn't have tires, if the doors have to be taped shut and it's missing a window or two; we'll be happy to take it off your hands!
Allow Noble Towing the occasion to dispossess you of your old Scrap Cars - Please Call or Text us at 604 765 1576, and we will take care of every detail.
If you have an unsightly car, van, SUV or truck on your property that you want gone, give us a call! We'll remove it AND pay you in return! We'll even remove heavy moving equipment for you.
Now why would we want a rundown vehicle?
We're a vehicle disposal and recycling company! We offer scrap car removal services in Vancouver and nearby areas including New Westminster, Richmond, Burnaby, Delta, Coquitlam, Ladner, Maple Ridge, Pitt Meadows and Surrey.
Our aim is recycle the whole car (interiors and exterior) and keep it from clogging landfills and polluting the environment. The vehicle is taken in for recycling where with it is crushed, disassembled and converted into a new car, truck or any other machine you can think of!
We haul worn out cars and broken trucks of all shapes and sizes. If you're located anywhere in the lower mainland, including North Vancouver and West Vancouver then we'll be at your service!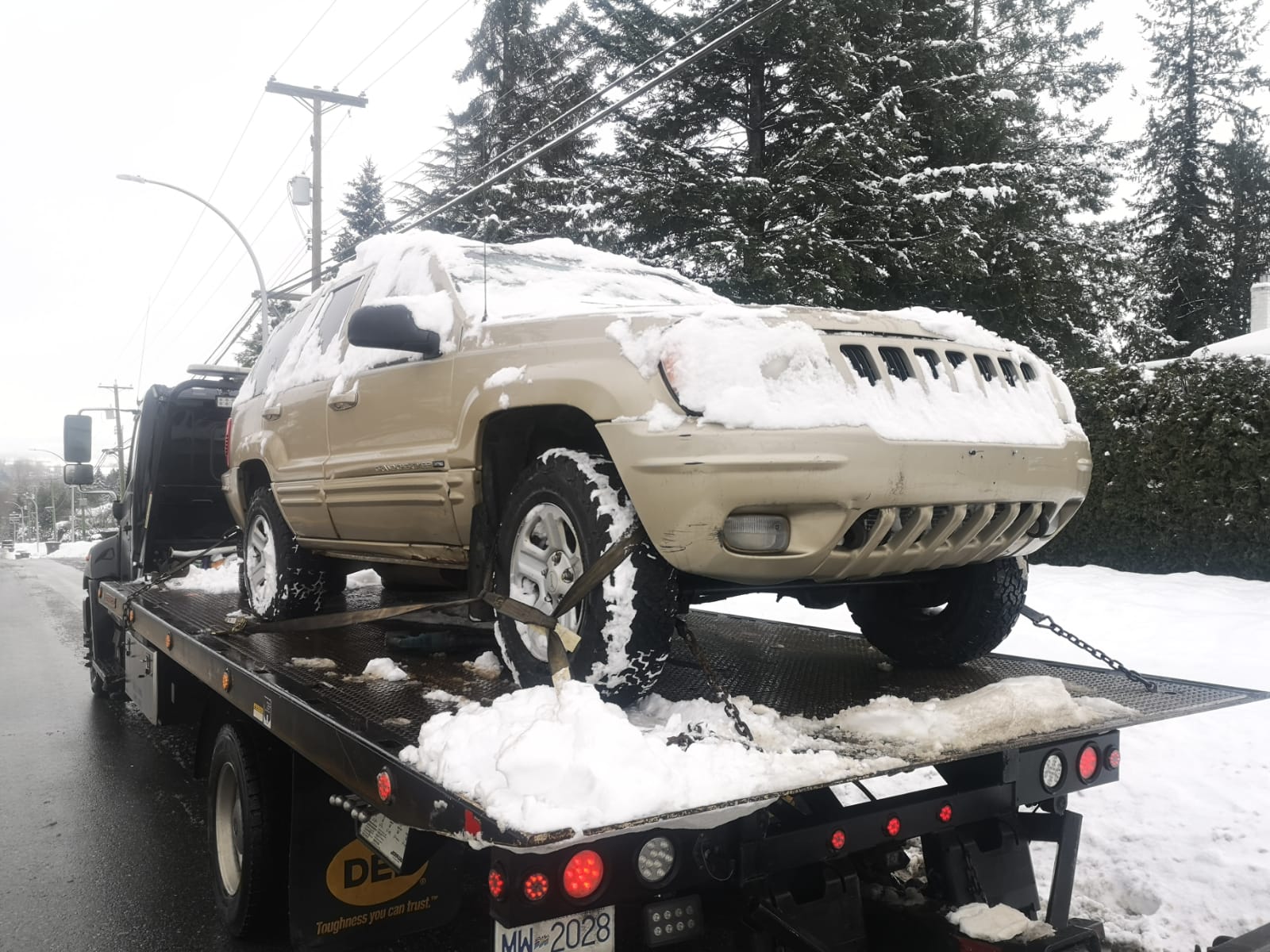 To access our junk car removal services all you need to do is give us a quick rundown of the condition of your car—the year, model, etc. Tell us where it's located and we'll get to it right away. The details will ensure we give you the best offer possible for scrapping your car. We'll inspect the condition of the car and will provide you with a free, no-obligation quote.
Once everything has been checked out, we'll make you an offer you can't refuse! To make sure the sale goes by without a hitch, please provide us as accurate answers as possible.
We remove all full size complete vehicles for a minimum of $25 and pay a maximum of $500, depending on the kind of vehicle.
Here's what you'll get with us:
Same day Free towing service—it can be within the hour in some cases!
24 hrs customer service; just call (604) 765-1576
Instant cash
You don't need to look at that piece of junk any longer. Let us remove your scrap vehicle for you at no charge!